ELECTRONIC LOW BED, 4 MOTORS
Electrical operated backrest, height and legrest adjustment
Electrical operated Trendelenburg and Reverse Trendelenburg positions
Fowler and vascular position
Footrest adjustment by ratchet
Aluminum construction sub-frame
Hand control unit
Auto-CPR
Auto Regression system on backrest
Auto contour
HPL and Aluminum, lockable and tuck away side rails
Easy removable ABS mattress platform
X-ray translucent HPL backrest
HPL and Aluminum removable head and footboards
Electrostatic epoxy painted metal main frame.
Height adjustable stainless steel IV pole.
Plastic crash bumpers.
Central Lockable Castors, 150mm
Comprehensive range of accessories available.
Activation key at remote control to prevent any undesired positions
Cardiac chair position
Urine Bag Holder
Shock position
Semi-Fowler position
Bed exit position
Examination position.
CPR activation with one touch button
Foot end nurse control panel
Dual side manual CPR levers at backrest.
Rechargeable Battery Backup
Bed size extension (optional)
X-ray cassette holder at backrest
IPX6 washable standard electronic system.
TECHNICAL DETAILS

Overall Length: 216 cm
Castor Diameter: 15 cm
Overall Width: 102 cm
Under Bed Clearance: 15 cm
Height Range: 34-82 cm
Safe Working Load: 250 kg
Trendelenburg : 0°-16°
Power In: 1.5A max. At 230V AC 50-60 Hz
Reverse Trendelenburg: 0°-16°
Electrical Shock Protection:
Class I, Type B
Backrest Angle (Max.): 70°
Liquid Ingress Protection: IPX6
Legrest Angle (Max.): 34°
Batteries: 2x 12V Series Connected, sealed, rechargeable, Lead / Acid gel,1.2 amp hrs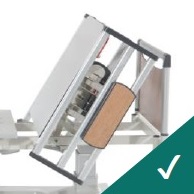 X-Ray Translucent HPL Backrest
Foot-end Nurse Control Panel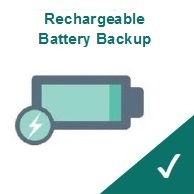 Rechargeable Battery Backup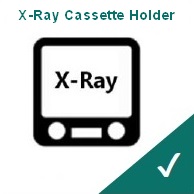 X-Ray Cassette Holder at Backrest
Dual Sided Manual CPR at Backrest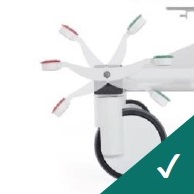 Central Brake Castors 150 mm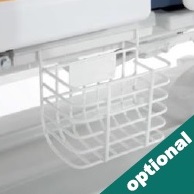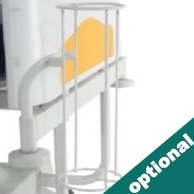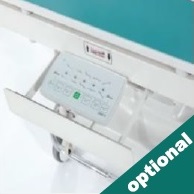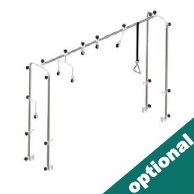 Orthopedic Traction System